We're excited to show off our newly designed website for Tee It Up for the Troops. There's a lot of military fundraising organizations, but we stand apart with our focus on local fundraising events and emphasis on supporting veterans so they can grow and thrive while healing and transitioning from their time in the military.
We've redesigned our website with you in mind, making it easy to find information you want to know like: events in your area; how to join us at #REUNION; how we are making a difference; how you can get involved to help all those who serve(d); and how to find us on social media.
Come find out how you can host your own golf charity event, and rest assured the money raised will be used to do great things to serve our veterans, like our REUNION Outreach Program that reconnects combat war buddies.
If you'd rather host a different event besides a golf tournament, our website also provides information about registering a concert, social event or race or walk to say "thanks" to all those who have served our country with pride. One of our events hosts an annual "Serve It Up" for the troops tennis tournament to raise funds. If you are passionate about helping our veterans and have a fundraising idea, contact us!
Our website also features a responsive map that lists the wide variety of scheduled Tee It Up for the Troops events. You can either scroll on the map to view events around your hometown, or just below the map, you can search by event name, city, or state to find details about the venue and contact person for each event. We hope our Events page will make it easy for you to get involved and support our great veterans.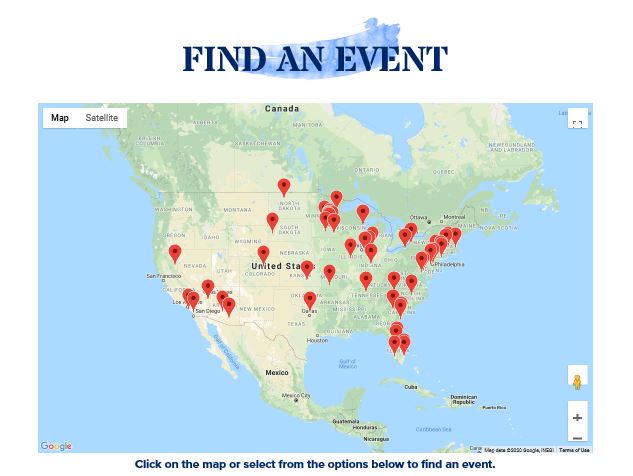 Those interested in a golfing reunion with a military comrade or who just want to support our REUNION program can do so via our website. We've redesigned the pages that provide information about the program and make it easy for those looking to contribute to donate online.
Event sponsors also have easy access to different package opportunities and can read testimonials from past attendees who describe how a REUNION event changed their lives.
Additionally, it's easy to keep up with the latest news from Tee It Up for the Troops right from our new website. We've made our Latest News section prominently displayed on the Home page with photos and information about past events, our sponsors, how we are helping heroes heal, and much more.
You also have the opportunity to support veterans by purchasing Tee It Up for the Troops branded merchandise right from the Patriot Pro Shop. All proceeds go toward supporting our veterans.
We hope you check out the new Tee It Up for the Troops website today to learn more about the work we're doing for America's veterans!