Bridgestone Golf has always supported Tee It Up for the Troops golf fundraisers. Now we are asking you to support them AND your golf game! Be one of the first to test Bridgestone Golf's Video Ball Fitting Tool—and use our referral code TROOPS to receive a free pack of VFIT Bridgestone golf balls!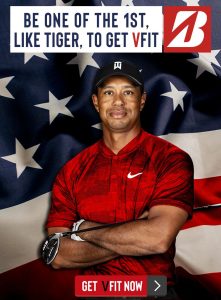 We all want to play the best golf ball for our swing, and we all have phones with cameras, so Bridgestone Golf has combined the two with their new cutting-edge VFIT video fitting system! We want you to try VFIT for yourself and see what Bridgestone golf ball can help you play your best.
VFIT is Bridgestone Golf's new way of getting fit for a golf ball! Just record your swing with your phone camera and submit it to Bridgestone. Their experts can analyze the video for free and suggest the right ball for you! It is really that simple. For this giveaway Bridgestone will prioritize the videos from GolfWRX members, so you get your results fast!
Find the instructions for VFIT submission on their guide. Their tool is a great way to find out your launch numbers and what ball fits you best. Video Ball Fitting results are dependent on video quality, lighting, and distance from player. Please make sure you're no more than 10 feet from the player when recording.
Submit your video here on the Bridgestone website. Remember to enter the referral code TROOPS to receive a complimentary pack of VFIT Bridgestone Golf Balls!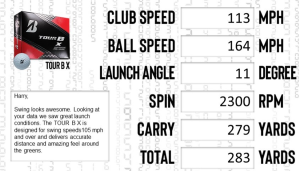 VFIT will provide testers with similar information they would see on any launch monitor. On top of that, Bridgestone will recommend the ball that best fits their game based on those numbers. Pictured here is an example VFIT Video Ball Fitting Report that you will receive from Bridgestone once you have submitted a video.
Next time you're playing in a Tee It Up for the Troops golf fundraiser, play with Bridgestone gold balls that fit just right! Learn more about Bridgestone's new ball-fitting tool here, and find a golf fundraiser event near you on our website.