Positively Impacting Veterans and Military Families
Tee It Up for the Troops believes that by working together with other partners, we can meet more of the needs of veterans and families. By collaborating with other organizations who share our mission of community service partnerships for veterans, we multiply our efforts!
All Golf Services
We are so grateful for the continued support of All Golf Services (AGS), one of our core national sponsors and partners, for their steadfast support of our military veterans! AGS is a golf course marketing and promotion company with a strong passion for helping our service members, veterans, and the military through community service partnerships. All Golf Services places its fundraising programs at courses across the country, raising awareness and funds for military veterans and their families.
AGS fundraising programs are featured on over 45 courses nationwide. For Tee It Up for the Troops, AGS uses a couple of different par-3 challenges to raise money. A golfer pays a set dollar amount to be part of the challenge. The different challenges include hitting to the green, hitting within certain feet of the flag, or making a hole in one. Golfers can with pro shop vouchers, Visa gift cards, or other prizes.

Giving Back to the Community
"AGS was built on the three pillars of serving the golf course operator, the customer, and the community," says Co-Founder Jonathan Mostyn. One of our favorite non-profit organizations we like to serve is Tee It Up for the Troops. We are passionate about helping our military community and being able to 'make an impact every day' along with our golf course partners is how we serve our communities."
"Giving back to the military community is a gift that can be life-changing, not just for the veteran and his family, but for you and your organization as well," added Mostyn. "I encourage you to check out the benefits of partnering with Tee It Up for the Troops."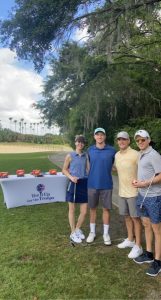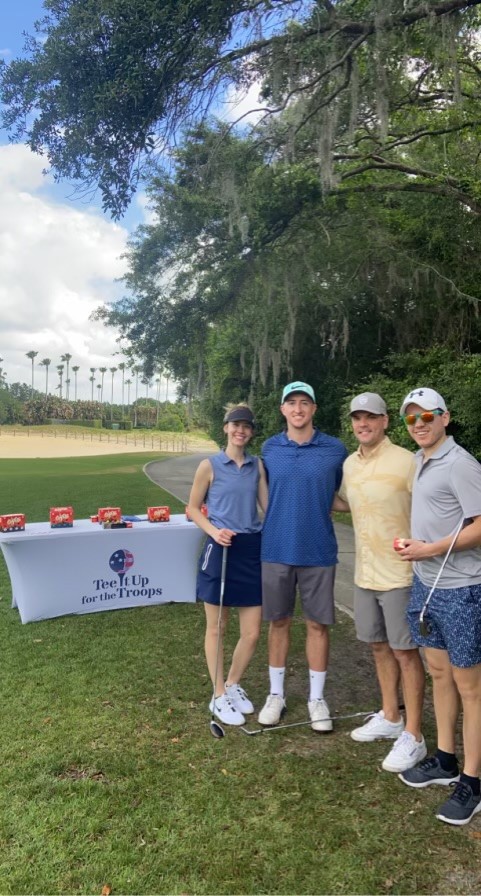 "We are extremely humbled and thankful to receive such incredible financial support from All Golf Services to support our mission and America's veterans through the great game of golf, says Tim Wegscheid, President and Executive Director of Tee It Up for the Troops. "Thanks to All Golf Services for "stepping up to the tee" to greatly enhance our mission."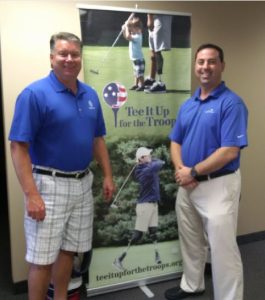 AGS has raised $347,500 for Tee It Up for the Troops and our veterans since 2016! In just the last 12-month golf season, they have donated $107,316 to Tee It Up for the Troops! We look forward to your continued support and partnership!
Co-founders of All Golf Services are Jonathan Mostyn and Steve Phillips. In addition to his extensive business experience in golf, Steve also serves as a commissioned officer in the US Navy Reserve. We at Tee it Up for the Troops thank him for his service! Jonathan is an experienced golf industry and business professional with nearly 15 years of sales and marketing experience. We thank both Jonathan, Steve, and AGS for their extremely generous support!
How Can Your Company Benefit from A Community Service Partnership That Supports Veterans?
Because the needs of our American heroes continue to far exceed our nation's ability to meet them, Tee It Up for the Troops benefits from generous business sponsors that help veterans and their families gain access to the critical services and support they need and deserve.
We have many national business sponsors that know the power of giving back to our military veterans, being part of a community service partnership, and are truly dedicated to helping those in need. Explore our national military charity sponsors here: National Sponsors. We also have Event Sponsors and many local sponsors not listed here that are critical partners and support American veterans.
We are so grateful for the support of all our partners who are committed to our veteran and military communities. Together, we are helping to make a positive and lasting difference in the lives of so many!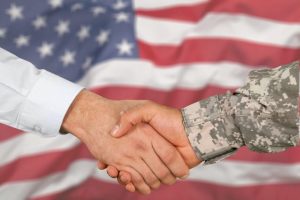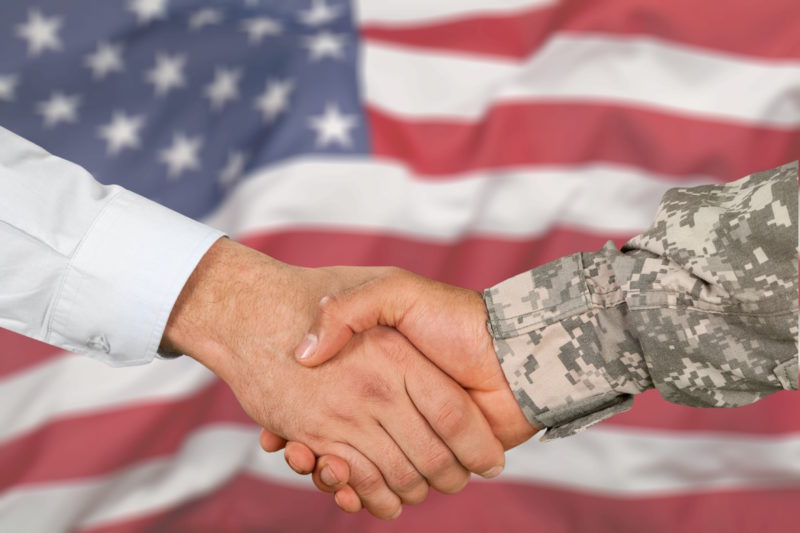 Partner With Us!
If you are looking to promote your product, service, or non-profit organization to military veterans, their families, and the many men and women who "step up to the tee" across the country every year in support of our mission, please join us HERE.