With charity golf fundraising events all over the United States, Tee It Up for the Troops events will look different in each area of the country depending on the local golf facility protocols and area-specific social distancing guidelines.
In the short term, we likely will need to avoid activities where large groups gathered like at registration, or the closing program and dinner or auction areas. Instead we will pivot to some fun changes like offering a grilled meal at the turn or a virtual silent auction where you can easily outbid your competitors while remaining safe and having fun doing so!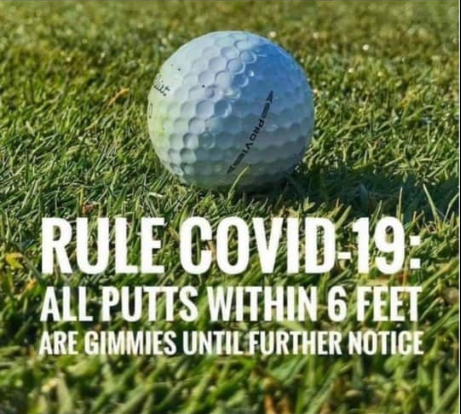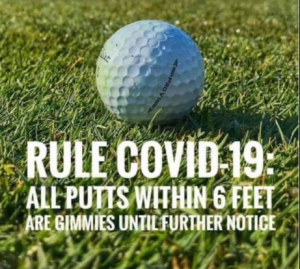 Here are some ways our events will be modified to be made contact-free and safe as well as some new, innovative ways to raise awareness and funds.
Online registration systems-a paperless registration that also allows for the sale of raffle tickets, contests, game cards, apparel, etc.
Possible format changes including tee times instead of a shotgun start.
Online auction system and the ability to see and bid on items before the event.
New giving platform – "Text To Give" – that gives golfers and supporters an easy way to donate to the event and an option to tie in a "Fund A Need Campaign."
Establishing a "Fund A Need Campaign" encouraging a differing option of support for an event.
Host a "Longest Day of Golf" marathon at the club. Sometimes the golf pro will challenge their members to support their golf marathon. Individuals and/or foursomes can collect donations and gather together on a chosen day to play their longest day of golf.
"Holes for Heroes" – 18 hole signs with stories of combat warriors and how they are benefiting from funds raised. Signs are put on 18 holes for a period of time and include a "Text To Give" and online donation option.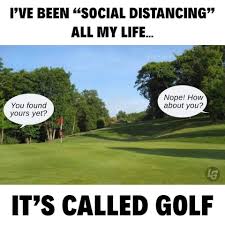 While the coronavirus may prevent us from hosting large, in-person events, there are plenty of ways we can still come together to support our military community!
With diligent event team planning and modifications to ensure the health and safety of all our supporters and warriors, Tee It Up for the Troops is ready to offer some fun and meaningful charity golf fundraising events! See you on the course!