In the military, giving back is a lifestyle. It's the ultimate act of service. For our volunteers at Tee It Up for the Troops, being surrounded by military members — whether veterans or active duty — can bring about a sense of patriotism and desire to serve. While not everyone can join the service, volunteering with a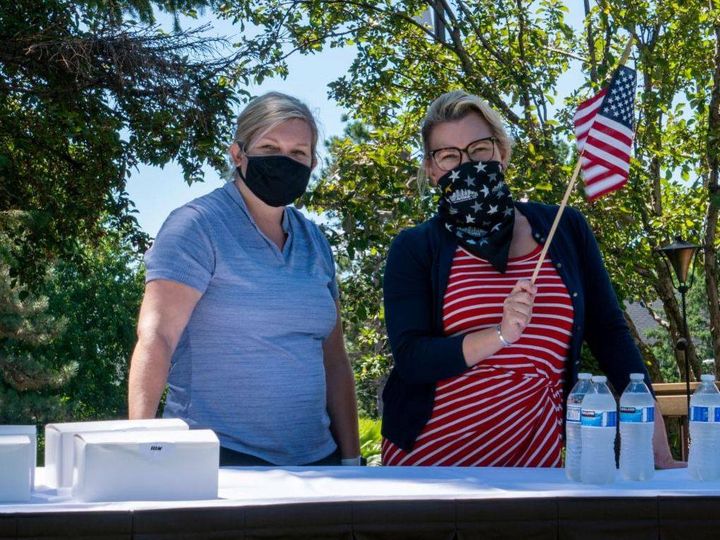 military fundraiser organization like Tee It Up for the Troops allows you to give back to the military community in big ways.
Volunteers are the heart of who we are and what we do! We could not do what we do for our veterans and their families if not for the support of our volunteer family!
"I volunteered with this amazing organization for over 8 years!! It was an honor to capture the event through my lens. The staff and volunteers are the absolute best!!! It was an honoring meeting our veterans and seeing what they've done to enable them to still be active even with severe disabilities. Many of my favorite photos are from these events!!!!" – Volunteer
Why volunteer for a military fundraiser? Here are a few reasons:
Support Veterans in Need- The statistics surrounding veteran suicide, homelessness, and employment show how in need they are of support. Many of these issues feed into each other, meaning veterans need multifaceted help. When you volunteer with Tee It Up for the Troops, you're supporting our mission to provide comprehensive, well-rounded aid.
Connect with Others- Volunteering with a Tee It Up for the Troops event allows you to connect with others who have a passion for helping others and supporting veterans. Make long-term connections with others in your community while supporting a great cause!
Have a Direct Impact on Your Community- 50% of the proceeds from a Tee It Up for the Troops event are directed back to the community where the event was held.
Grow Your Skills & Learn New Ones- Tee It Up for the Troops events are a great opportunity to grow your intrapersonal and teamwork skills or develop new ones. You can help others while attaining personal growth which you can then parlay into other areas of your life.
Act on Your Convictions- You'd be hard-pressed to find someone who would say they don't appreciate the sacrifices those in the armed service have made. But how many people act on those sentiments? Volunteering with a Tee It Up for the Troops event allows you to have a real impact on veterans in your community and nationally. What better way to express your appreciation than by acting?
"I've been involved with Tee It Up the Troops for over eight years. I have seen first-hand how their events have honored many veterans from the WWII era through today's younger veterans. I have seen first-hand the heart-felt recognition of Gold Star family members. There is more, suffice it to say that very few veteran focused non-profits have a broader reach or impact. And given the high level of volunteer involvement they do it in an incredible level of financial efficiency." – Volunteer
Tee It Up for the Troops is always looking for dedicated, friendly, and talented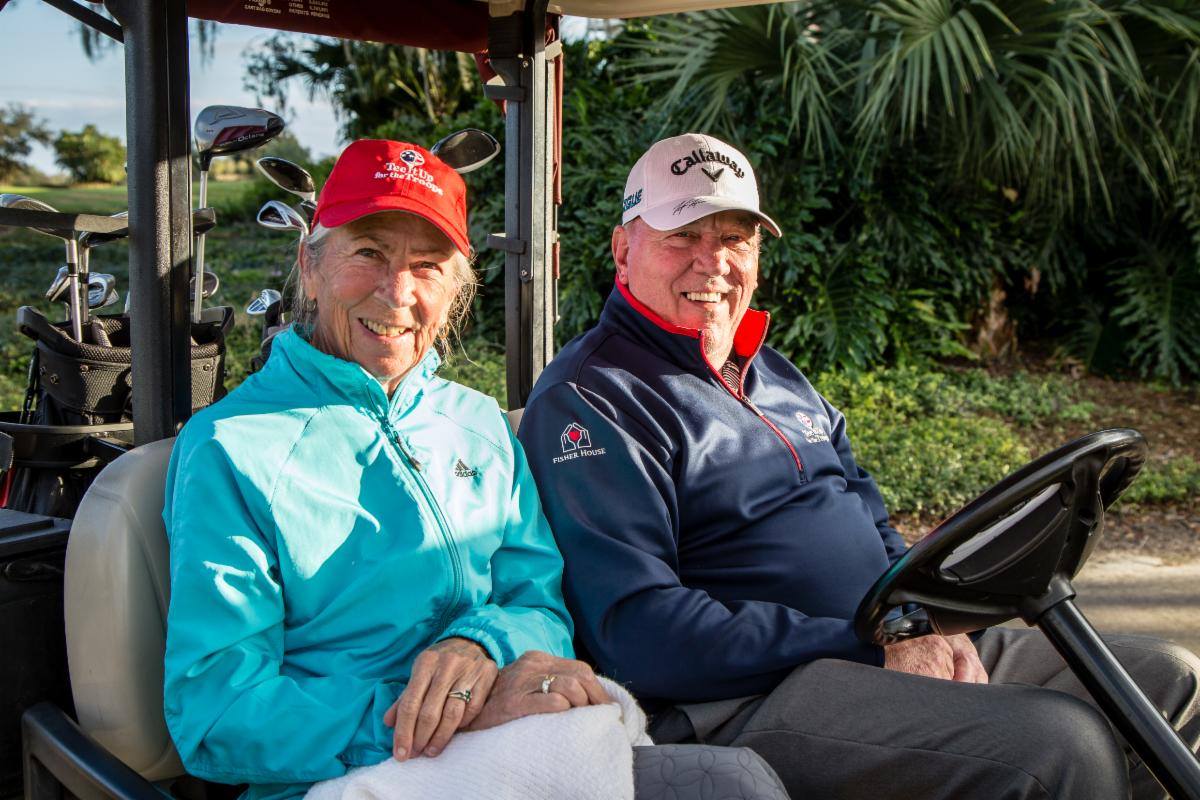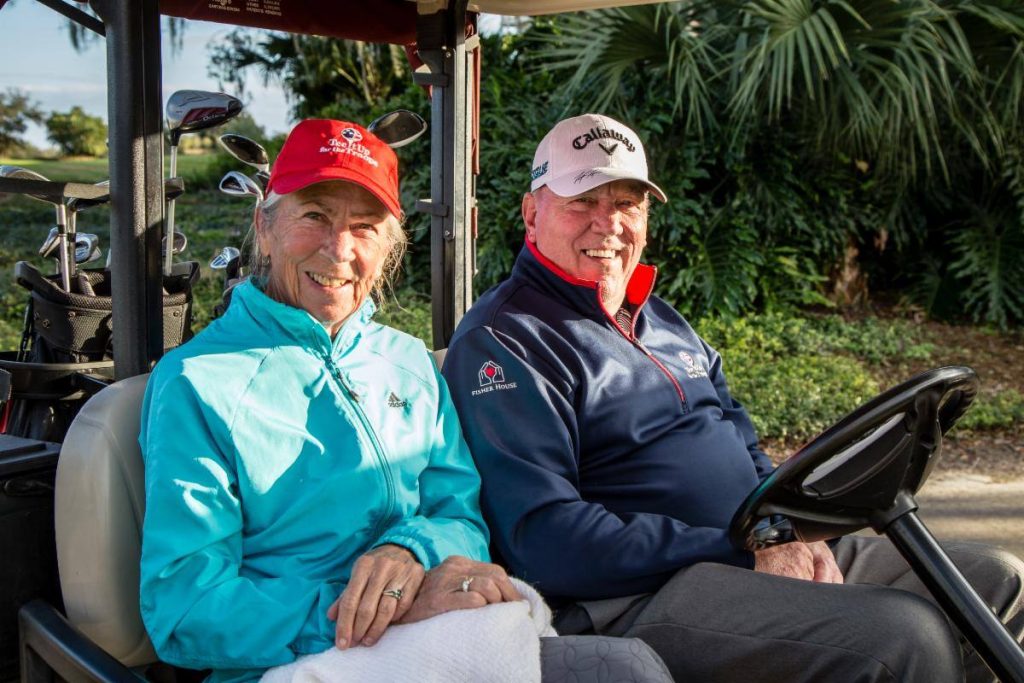 volunteers who are interested in supporting our mission and making a difference. By volunteering, you can help support veterans and their families when they need it most. Volunteer assistance can be provided in a variety of ways including:
Organize a military fundraiser event in your community or at your club.
Support an existing event by helping with marketing, operations, sponsorship, golf logistics, volunteer coordination, public relations, auction/raffle, or fundraising just to name a few.
We encourage you to help us serve our mission on behalf of America's heroes and their families. To learn more or to get involved as a volunteer, click here.
"Tee It Up for the Troops is a great organization to work with. Their passion, dedication and hard work show in every event across the nation to honor our servicemen and women! This is one nonprofit that every community could benefit from!" – Volunteer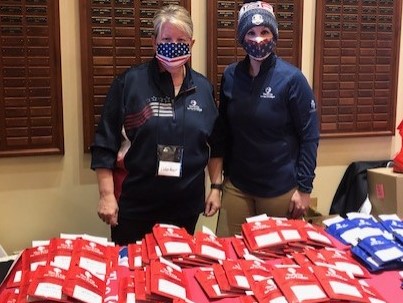 To all our event leaders, committee members, volunteers- we thank you for your kind and generous support in helping us make a difference in the lives of so many American heroes and military families.
We want to recognize the contributions of our AMAZING volunteers across the country. Our dedicated volunteers have devoted over 14,300 volunteer hours – helping us continue to be great stewards of all donations received! Because of our amazing volunteers, we have surpassed 560 events across the country since inception helping to deliver impactful support for military families and connecting veterans to their communities. THANK YOU for giving back and doing good for America's heroes!
"Great organization dedicated to helping veterans through the great game of golf! Well run at local and national levels." – Volunteer
Veterans and their families have sacrificed so much protecting our country; now it's our turn to protect them. You have the power to make a difference for veterans in your community. Click here to get involved in a Tee It Up for the Troops military fundraiser today!