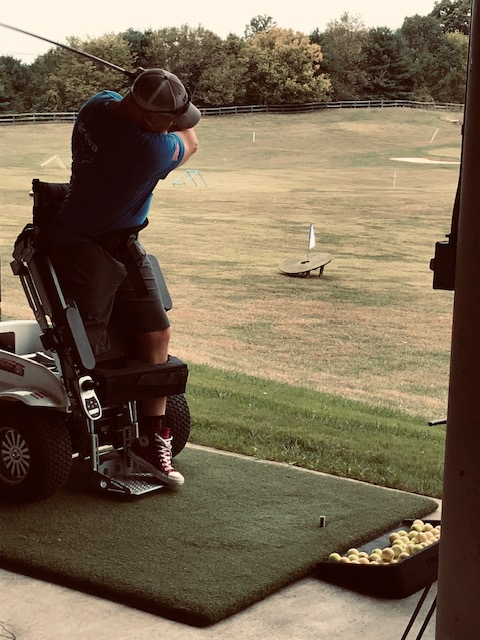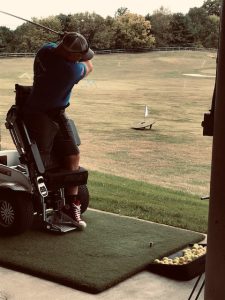 We are proud to support organizations like The Salute Military Golf Association (SMGA) who are making a difference in the lives of combat veterans! Similar to Tee It Up for the Troops, the SMGA aims to meld a love of country and love of golf to support the mental and physical rehabilitation programs of veterans. The SMGA's mission is to provide rehabilitative golf programs, experiences, and family-inclusive golf opportunities for post 9/11 wounded war veterans to help improve the quality of life for these American heroes. Eligible veterans and service members include those wounded or injured in post 9/11 military operations, including those with Post-Traumatic Stress Disorder (PTSD) and/or Traumatic Brain Injury (TBI).
Tee It Up for the Troops has granted over $100,000 to SMGA to help wounded veterans with their rehabilitation and transition to civilian life by providing golf instruction and golf equipment. Tee It Up for the Troops' donations to SMGA have been put to good use in the purchase of custom-fitted golf clubs, specialized equipment such as ParaGolfers, and to expand programming beyond their 20 locations. In 2019-2020, SMGA programs will expand to Myrtle Beach, SC; Albany, OR; and Jacksonville, FL.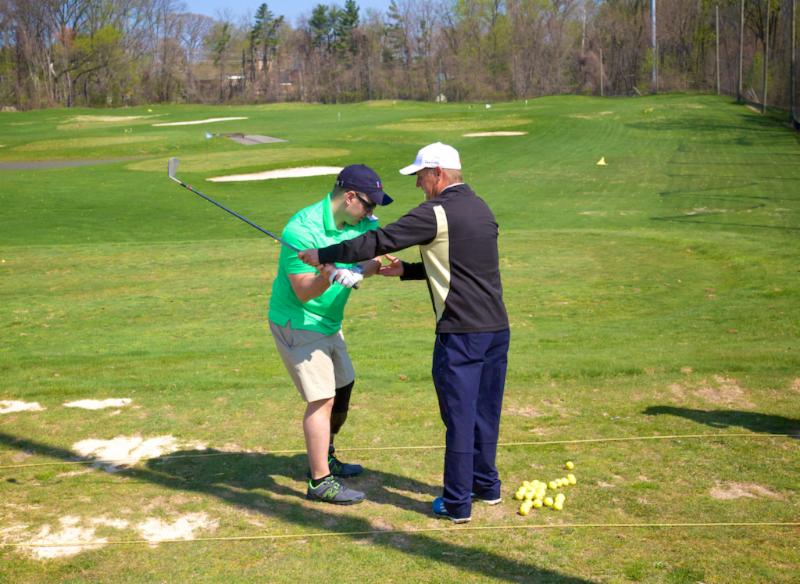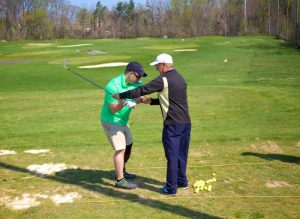 "The partnership we share with Tee It Up for the Troops is the SMGA's longest and dates back to a shared booth at the 2008 PGA Merchandise Show," said James Winslow, Co-Founder/President, SMGA. "The SMGA could have never expanded beyond its single, original chapter and a handful of veterans without the dedicated support we've received from Tee It Up for the Troops over the years. That support has allowed the SMGA to provide programming to more than 3000 veterans and offer more than 2000 post-9/11 veterans custom-fitted golf equipment at no cost."
Tee It Up for the Troops recent 2019 grant will be used primarily to support the SMGA American Golfer Program. The American Golfer program affords participation in SMGA to wounded veterans who are not located within proximity to one of the clinic locations and matches post-9/11 wounded warriors with PGA of America professionals familiar with teaching adaptive golf. Through American Golfer, SMGA offers a series of private golf lessons covering all aspects of the game of golf. SMGA provides a custom-fitted set of clubs to any veteran who completes the program.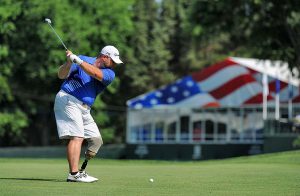 Our grant partner, SMGA, also understands the unique needs of veterans returning home from service and have also witnessed first-hand the powerful benefits the game of golf can provide in improving the quality of life of wounded servicemen and women. Thank you SMGA for a great partnership and all you do for our veterans and their families! Together we are making a difference in the lives of combat veterans!