Now is a great time to donate to help our military veterans, who are heroes and have already given so much to us. Giving back to our troops is so much more than simply money. Your donation to Tee It Up for the Troops provides hope, restoration, and new beginnings for our American heroes to enjoy a life with good health, ample opportunity, and continued freedom—the same freedoms and opportunities that they so willingly sacrificed for each of us to have.
The CARES Act
Included in the new stimulus bill passed by the U.S. Congress is the CARES (Coronavirus Aid, Relief, and Economic Security Act) Act, which has recognized the desire of individuals, foundations, and businesses to support not-for-profit organizations such as Tee It Up for the Troops with incentive-laden tax benefits. That's good news for you and your business, and it's good news for us too because we want and need your help.
How the CARES Act Helps You Donate to Veterans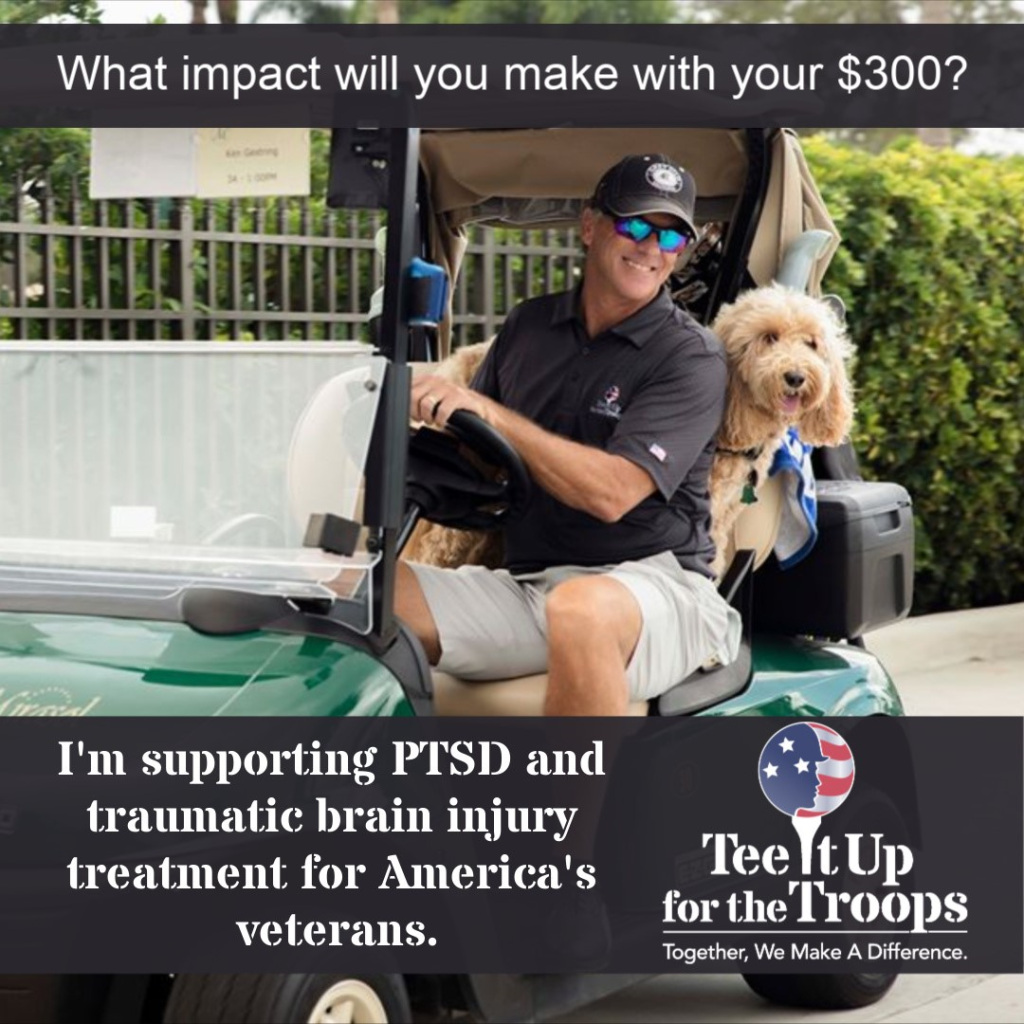 A portion of the new bill provides individuals who and corporations that itemize their charitable giving to deduct greater amounts of their contributions. Individuals can elect to deduct donations up to 100% of their 2020 adjusted gross income (AGI), which is up from the previous limit of 60%.
The new CARES Act also allows corporations to deduct up to 25% of taxable income, up from the previous limit of 10%. You may not be aware, but many employers and foundations are offering to match donations. We encourage you to check with your employer to see if your donation qualifies for a matching gift.
Also, anyone who donates up to $300 for an individual, or $600 for a married couple, can get an easy tax break under the CARES Act. This charitable giving deduction is available for those who take the standard deduction, meaning you do not need to itemize your deductions to enjoy the tax break. This is a wonderful provision written into the CARES Act, and it makes it even easier for you to donate to veterans today.
Know that your charitable giving is so much more than a tax deduction; it is life-giving change to veterans who have already given and sacrificed for you.
You can be the difference in a veteran's life. Donate to veterans today through Tee It Up for the Troops.