Tee It Up for the Troops paired with CreatiVets during our annual REUNION event held at Reunion Resort in Kissimmee, Florida, for an extra special session. In addition to reuniting with comrades for healing and golf, some of the participating vets got the chance to write songs with professional songwriters. Using music therapy for veterans can help these heroes heal from and share their experiences.
Debuted live on the last evening of REUNION at the farewell dinner, this one-of-a-kind event allows veterans the opportunity to tell their stories uniquely. And at the end of the weekend, veterans have songs to keep and listen to as well as share with others, helping to tell their story. Employing new music therapy strategies helps them cope with the challenges of being back in the civilian world following battlefield injuries.
CreatiVets's mission aims to offer combat veterans an artistic avenue to explore and deal with PTSD and brain injury. Using art, creative writing, and music therapy for veterans, CreatiVet pairs our nation's heroes with accomplished songwriters and music artists. For the last four years, Tee It Up for the Troops has brought the CreatiVet program to our own REUNION program held annually in Florida at Reunion Resort.
This year, the defenders of our nation worked with Nashville songwriters and artists Jason Sever and Brian White. Sever is an American country songwriter who has written for some big-name country artists like Martina McBride and Tim McGraw. Brian White specializes in Christian, country, and pop music. He has been a part of the Nashville music scene since 1993. Both artists offer unique insight and incredible attention to their craft.
More recently, Sever wrote Buzz Kill for Luke Bryan and Seein Red for Dustin Lynch. White has written over three hundred songs and wrote for artists like Danny Gokey, Avallon, and Point of Grace. His sounds were also recorded by such artist as Rascal Flatts, Trace Adkins, Jason Aldean and many others. Bringing these great talents to help our vets write their own songs can be a priceless opportunity for healing.
This year's REUNION program helped produce two songs based on the reunion of veterans Jason Halverson, Liam Diezi, Mark Little, and James Brookman. The songs were written to capture the personal stories of these veterans and capture the universal experiences that are the cornerstone of military service.
"Thank you for allowing me to reunite with Mark Little. It really meant a lot to see him again, while affording us the opportunity to share our story with CreatiVets, Jason and Brian! Time did not allow us the time to relay to you how much this year meant! Thank you," James Brookman wrote.
Halverson and Diezi's work examined the loss that accompanies combat with the lyrics from their song, "Do You Even Know?"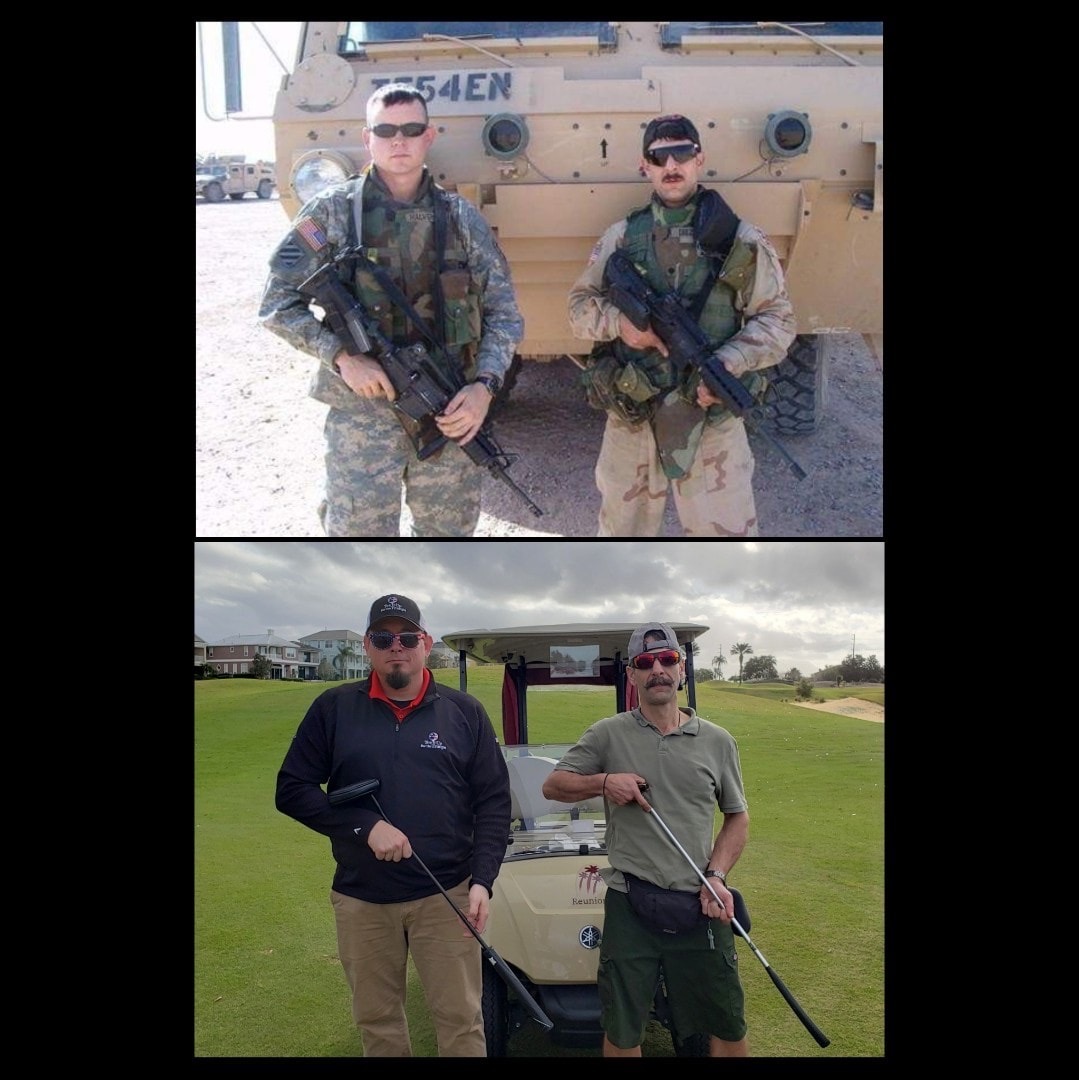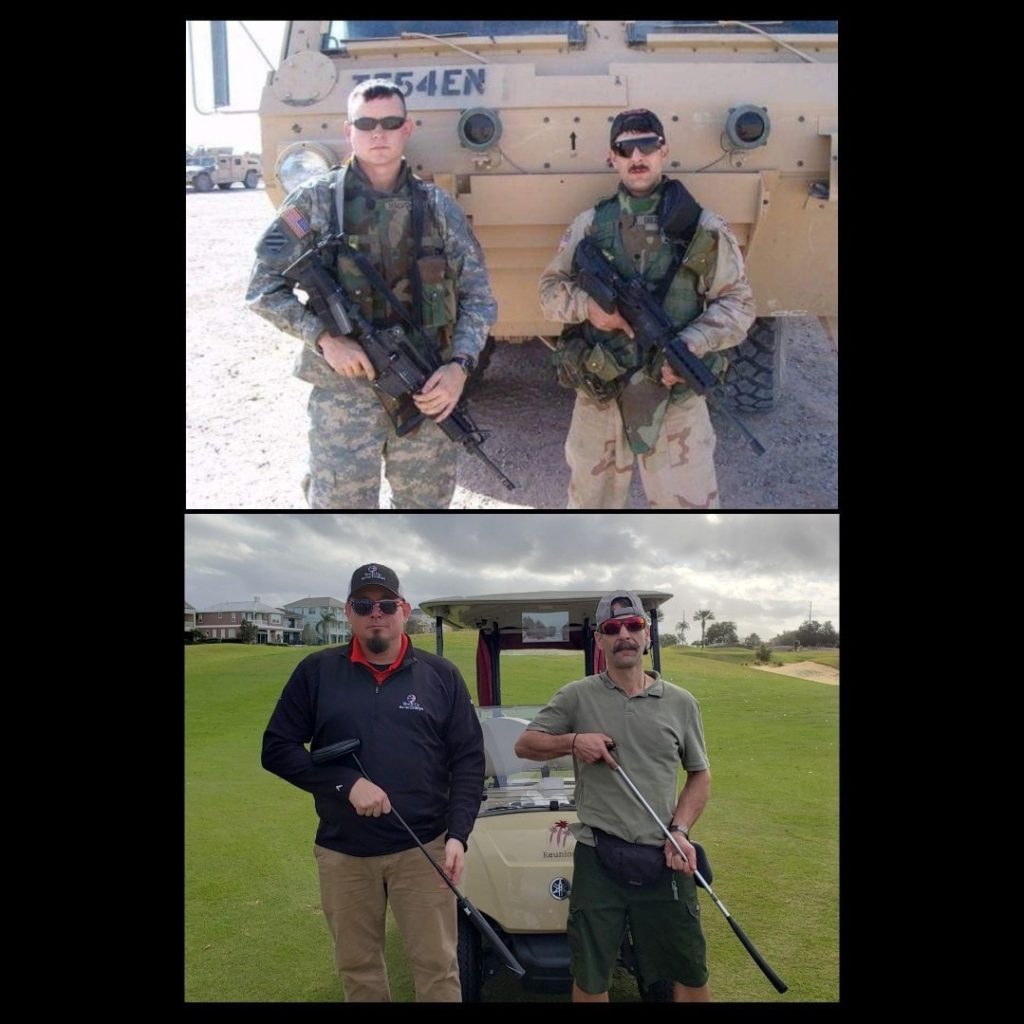 We dodged a lot of potholes
and yeah, we hit a few
We fought the fear of being there
that no one ever knew
I guess that there's just something
'bout us two
You needed me and man I needed you
and I still do,
(that's what's brothers do)
Mark Little and James Brookman explored the way the memories of combat continue to be a part of their life, even once they've redeployed, in their song, "Just Like It was Yesterday."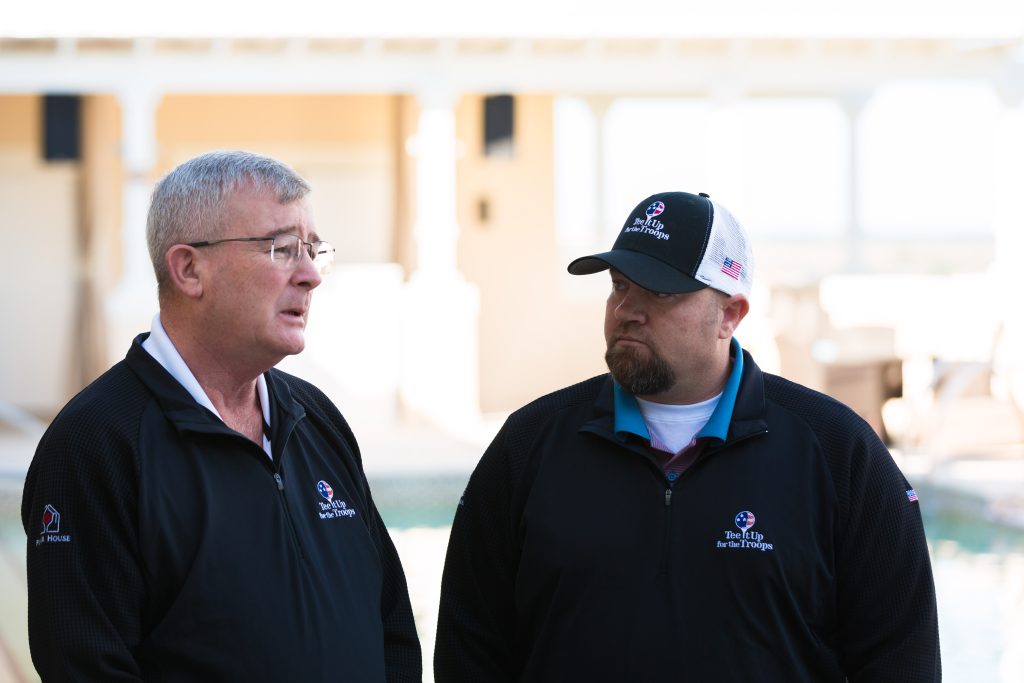 Just like it was yesterday
and the day before
They all feel the same when you're in a war
a memory in my head that's there to stay
just like it was yesterday
Tee It Up for the Troops would like to thank our partner Richard Casper, Co-Founder & Executive of CreatiVet, and Nashville songwriters and artists Jason Sever and Brian White for making a real difference for veterans through music therapy.
Learn more about our REUNION program today!