The first thought that comes to many people's minds when Thanksgiving arrives is the Thanksgiving meal. There is of course the star of the show: the turkey. There are also all our favorite side dishes: stuffing and sweet potatoes, green bean casserole, rolls, and a whole lineup of pies!
When we sit at such a bountiful feast with our family and friends, there is a lot to see and to be thankful for—and a lot worth giving back for.
Giving Tuesday
Thanksgiving for many also signals the start of the holiday giving season, beginning with Giving Tuesday, which is the first Tuesday after Thanksgiving in the United States. Giving Tuesday is a movement that provides the opportunity for people to contribute to charities that support local communities. Tee It Up for the Troops has been honored to receive Giving Tuesday gifts, and we ask for you to consider supporting our veterans-focused charity during this unprecedented holiday giving season.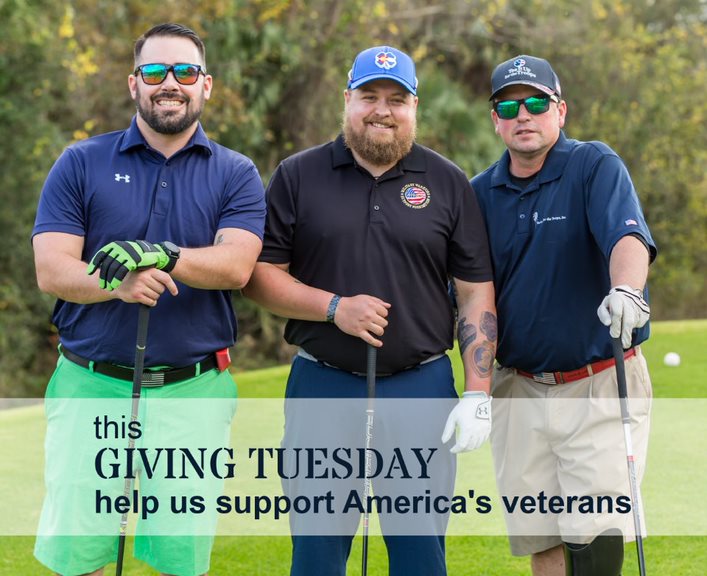 Why Our Veterans Need and Deserve Help this Holiday Season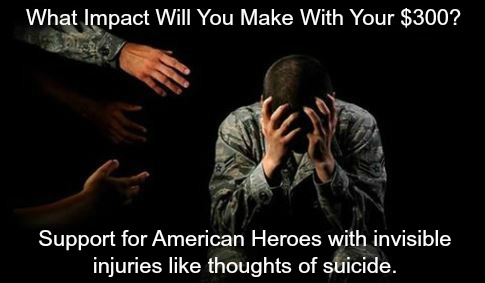 Our American military veterans are heroes. Every single veteran is an American hero. Ordinary men and women who answer the call, put on the uniform, and perform their duties with pride, honor, and dignity. Many of these duties are often unseen, unknown, and unappreciated. Like many of the things in life that keep us free to pursue life, liberty and happiness, our military men and women are often overlooked and taken for granted. We just assume that our military will always be there, fighting our battles and keeping us from harm's way, and we thank God they are.
However, sadly our nation's reality is that many of the hardest battles our veterans will face are after they return from their military theater. There are wounds that we do not see like PTSD, brain injuries, and fractured families. Our veterans have sacrificed so much for us, so we ask you to take a moment this Thanksgiving to tell a veteran, "We see you!"
We also ask that you say thank you to our veterans by making an end-of-the-year charitable contribution to Tee It Up for the Troops. Tee It Up for the Troops uses these funds to sustain our unique REUNION program, which reunites combat veterans for four days of golf, relaxation, and healing. In addition, Tee It Up for the Troops helps organize fundraising events around the country for veterans. We encourage you and your family to create a new Thanksgiving tradition by saying thank you to our Military heroes and giving back on Giving Tuesday.
You can donate immediately here: https://teeitupforthetroops.org/donate/
How the CARES Act Helps Charitable Giving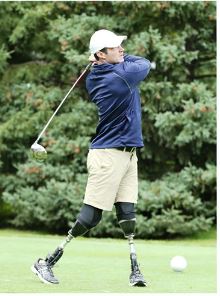 To promote and reward charitable giving and to help our country's not-for-profit agencies, the United States Congress passed the CARES (Coronavirus Aid, Relief, and Economic Security) Act this year. The CARES Act has recognized the desires of individuals, foundations, and businesses to support not-for-profit organizations such as Tee It Up for the Troops. Incentive-based tax benefits can be gained if you make donations by the end of 2020. This is important because as of now, the United States Congress is not planning on continuing the CARES ACT into 2021.
The details of the CARES ACT can be found in an earlier article we posted.
We thank you for your support and contributions. When you give, you make a positive difference. It is as simple as that: giving helps.
We also take this moment to give a heartfelt thank you to all our military veterans, current service members, and their families. We acknowledge your service, commitment, and sacrifices.
We wish you all a happy and safe Thanksgiving!