2023 REUNION
For the past 11 years, Tee It Up for the Troops has hosted REUNION, a veteran outreach initiative where wounded vets find healing and hope on and off the golf course. REUNION reunites battle buddies who were separated due to battlefield injuries. Through REUNION, combat warriors reconnect with those they trust most, experience healing, and develop new relationships and support networks, helping them with their ongoing transition from the battlefield to the home front.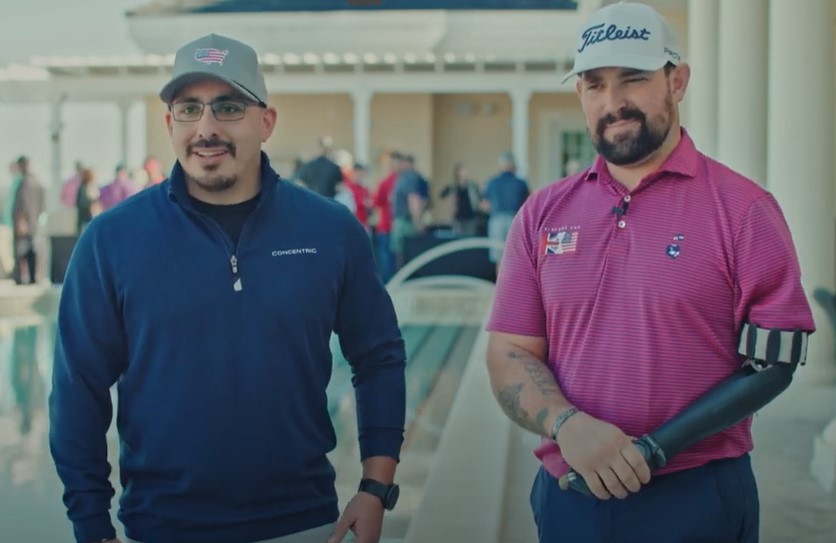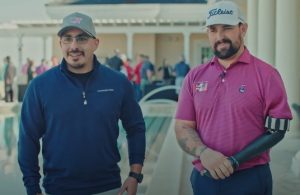 Hometown, High School, and Warrior Buddies – Dan Thiesfeld, and Nick Kimmel – Reunite at REUNION
"I almost teared up just giving him a hug because I haven't seen him in forever. It meant so much. Just to be here at this event, to see all these people and hear all their stories is just amazing," said one warrior attendee.
Click below to watch the emotional video of how our 2023 wounded vets find healing and hope on and off the golf course at REUNION.
Non-Profit Partners Expo
Many valued non-profit partners "stepped up to the tee" at REUNION by participating in the Non-Profit Partner Resource Expo. Throughout REUNION, our non-profit partners each bring unique resources that are introduced and available for veterans and their families.
Most of these partners also send combat veterans to experience the healing and hope that comes from attending REUNION. These wounded vets find healing and hope on and off the golf course
Below is a list of the wonderful non-profit partners who brought support to REUNION and links to their organizations.
Fisher House
Hero Miles
CreatiVets
Combat Vets to Careers
The Warriors Journey
Leashes of Valor
On Course Foundation
SMGA
Move United Warfighters
American Legion
VFW
These organizations are a big part of the success of REUNION! We wish to thank each and every one of them for their support!
Thank You 2023 REUNION SPONSORS!!