Give a Gift to Thank Veterans and Honor America's Veterans and Military Families
November is a perfect month to honor America's veterans and military families and thank those who served our nation in uniform. November 11 is Veterans Day, a day when we honor and give thanks to those who have served our country in war or peace. November is also Veterans and Military Family Appreciation Month, which is a great opportunity to recognize the sacrifices and contributions military families make that many times go unnoticed.
As we commemorate our veterans and their families, we honor the individuals who have served our country for generations — those who served out of honor, duty, and love for their country, and some who made the ultimate sacrifice.
If you would like to make a donation in honor of America's veterans and military families, click HERE FOR EASY WAYS TO DONATE.
Give the Gift of Reuniting Veterans
What could be better than interacting with some of America's combat veterans while helping them to heal and get back on course? What if we throw in playing golf on signature courses designed by three of golf's greatest legends: Jack Nicklaus, Tom Watson, and Arnold Palmer?
Tee It Up for the Troops relies on corporate sponsors and donors to assist us in reuniting combat veterans who were separated due to battlefield situations. The game of golf serves as the backdrop for our signature REUNION event, January 10-14, 2024, at Reunion Resort in Kissimmee, Florida.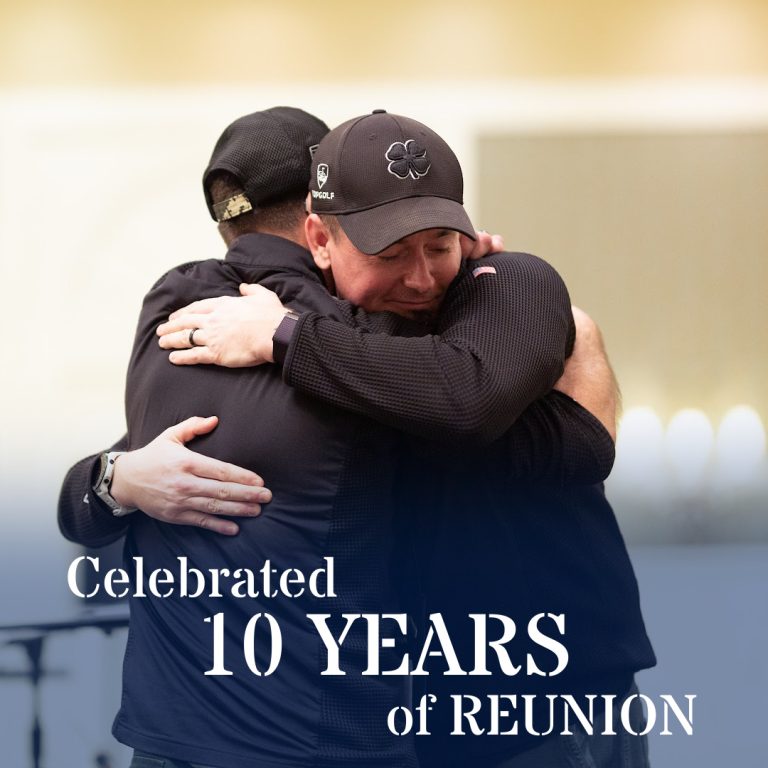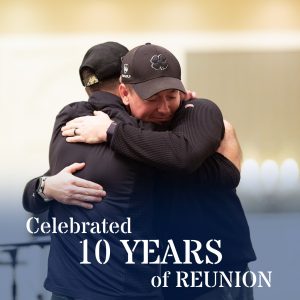 We have developed multiple sponsorship options for differing budgets and commitment levels to help you honor America's veterans and military families You can also contact us to see if we can create a specialized sponsorship opportunity for you!
Please click HERE TO LEARN MORE ABOUT REUNION SPONSORSHIP.