You may know a bit about the story of Tee It Up for the Troops from being involved in a tournament or two. However, you probably aren't as aware of each event thread that has been carefully planned to create the tapestry of charity golf events that is seen across the country today. Tee It Up for the Troops is celebrating continuous growth with golf events held in over 40 states across this great nation since our inception. We are on a mission to fill the map of the United States by creating an event in every state!
2021 Event Anniversaries
This year marks numerous 15, 10, and 5 year anniversaries for many of our Tee It Up for the Troops golf events. From the West Coast to the East Coast and a sundry of points in between, commemorative events are being shared within their communities in 2021. Our dedicated event leaders, volunteers, golf club staff, and sponsors have been working hard to change the lives of veterans and their families by organizing amazingly successful, patriotic charity golf outings – year, after year, after year.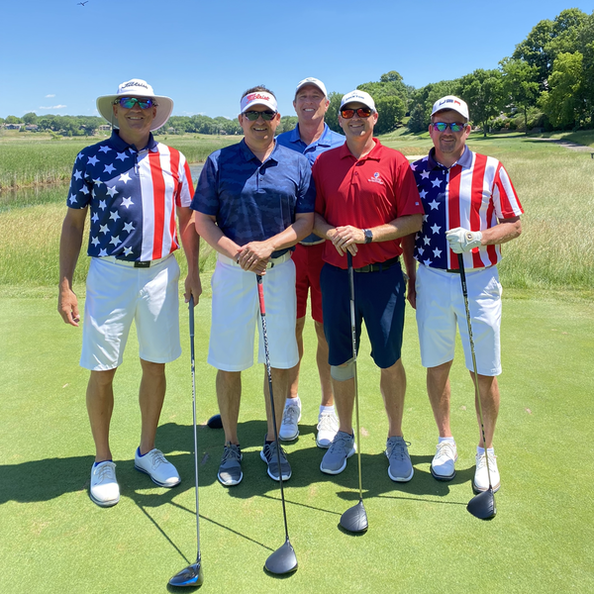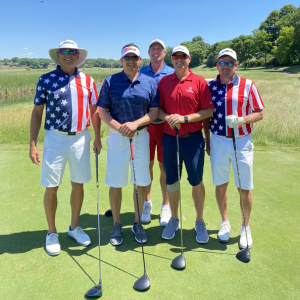 Congratulations to these Tee It Up for the Troops events for reaching major milestones, and more importantly, for your ongoing dedication to honor, respect, remember and support the brave men and women of the US Military:
Crystal Springs Golf Resort, Sussex County, NJ – 15 years
Oak Marsh Golf Club, Oakdale, MN – 15 years
Willow Creek Golf Club, Rochester, MN – 15 years
SeaCliff Country Club, Huntington Beach, CA – 10 years
Brackett's Crossing Country Club, Lakeville, MN – 10 years
Mankato Golf Club, Mankato, MN – 10 years
Dan McCarthy Golf Outing, Kalamazoo, MI – 10 years
Wanakah Country Club, Buffalo, NY – 5 years
Golden Valley Country Club, Golden Valley, MN – 5 years
Dataw Island Golf Club, Beaufort, SC – 5 years
A Thank You From Our President
"These event anniversaries across the nation show a strong track record of dedication and service to our military," said Tim Wegscheid President and Executive Director, Tee It Up for the Troops. "We want to take this opportunity to thank the communities, golf clubs, armies of volunteers, and generous sponsors for supporting our mission from coast to coast. You are making a positive difference in the lives of military veterans and their families!"
Celebrating Commitment to Veterans and Families
Each of our Tee It Up for the Troops events are put together by a committed leader, loyal volunteers, and dedicated sponsors. Our charity events are both patriotic and fun. Both volunteers and players enjoy themselves during the event while knowing they are doing important fundraising to serve combat veterans and their families.
We look forward to adding to the rich tapestry of charity events across our nation for 15 more years!! Let's celebrate the continuing journey and carry on the storytelling of our brave military men and women as we "step up to the tee" to support our American Heroes.
Help Us Fill The Map And Honor Our Veterans!
If you or someone you may know would like to honor our veterans, fundraise for a wonderful cause and start a Tee It Up for the Troops event in any part of the country, please visit Start An Event.