All Golf Services (AGS) is a golf course marketing and promotions company that is a national sponsor/partner with Tee It Up for the Troops and has a strong passion for helping our service members, veterans and military families.


Just this month, AGS donated $48,210 raised during their 2019-20 golf season to Tee It Up for the Troops! Despite all the interruptions caused by the pandemic, AGS only just missed its highest annual total EVER and was still able to make this amazing donation. Thank you AGS for your unwavering support of our military veterans!

AGS's management team has extensive golf operations, sales and marketing experience and a heart for America's military. Jonathan Mostyn, co-founder of AGS, created the unique results-driven business model that drives the success behind AGS. Fellow co-founder Steve Phillips is a member of the Professional Golf Association and the all-things-golf expert for AGS. In addition to his extensive business experience in golf, Steve also serves as a commissioned officer in the US Navy Reserve. We at Tee it Up for the Troops thank him for his service and for AGS's extremely generous support!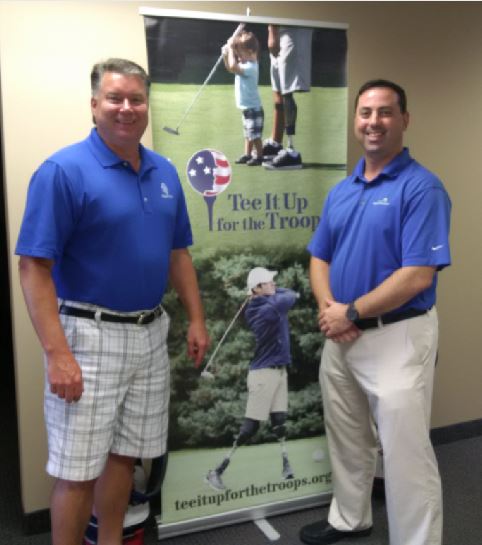 Since 2010, AGS has donated over $286,000 to non-profits that support veterans. Their contributions and commitment to Tee It Up for the Troops have helped us to accomplish great work, like reuniting combat veterans through our unique REUNION Program. The REUNION Program reunites old friends from the service for four days of golf and other activities at the Reunion Resort in Kissimmee, Florida. The trip is almost entirely expense-free thanks to the support from our partners like AGS.
If your organization might be interested in partnering with Tee It Up for the Troops, get in touch! There are plenty of other ways to get involved, too, whether finding an event near you to join or starting one yourself.
Once again, THANK YOU to All Golf Services for their support of our troops, and we look forward to a successful year of golf in 2021!