Are you looking ahead to which charity events you might want to participate in this year? What causes will you or your company support and give back to society? Unfortunately, COVID-19 didn't go away with the coming of a new year. Social distancing recommendations are still in place, and many charitable organizations are rethinking their giving strategies. The ongoing pandemic will prevent the usual in-person galas and other indoor fundraising events for the near future. However, there is one fundraising activity that offers a safe, healthy, socially distanced, outdoor activity during these days of COVID-19 and that is GOLF.
A Good Year for Charity Golf Events
Golf—a naturally social distant sport is the perfect fundraising event for 2021! We have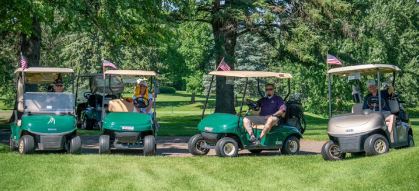 learned through our many events held across the country in 2020 that we can bring golfers, sponsors, and volunteers safely together. Ask any combat veteran and they will tell you—innovation is often the key to survival and to carry out the mission at hand. Their mission being, keeping us safe and free. These days, it is our turn to be innovative and carry out our mission; to honor, remember, respect, and support all those who serve(d) in the Armed Forces of this great nation.
Golf is booming; people want and need to get outdoors. Golfers are ready to play, and sponsors are ready to advertise-so a Tee It Up for the Troops Charity Event is a WIN-WIN for all! We host quality charity events across the nation, held at great golf courses and for a good cause-benefiting our military veterans and their families.
Why Our Golf Events Are a Win-Win
94 cents out of every dollar raised at our Tee It Up for the Troops golf events is invested directly to supporting our veterans. Our pillars of support address every aspect of a veteran's life.
Family and Care Giver Support

PTSD and Traumatic Brain Injury Treatment

Suicide Prevention

Housing and Homelessness

Employment

Golf and Sports Rehabilitation.
Other Reasons to Participate in Our Golf Events
Our charity events give you the opportunity to meet veterans and hear their stories in a safe, naturally distanced environment.

Our charity events can boost the morale of your employees and organization by offering a patriotic cause to support and give back.
Playing golf and being outdoors is a great exercise.
Golf is accessible to all ages. Everyone can participate, and your participation absolutely makes a difference in the lives of our veterans and their families.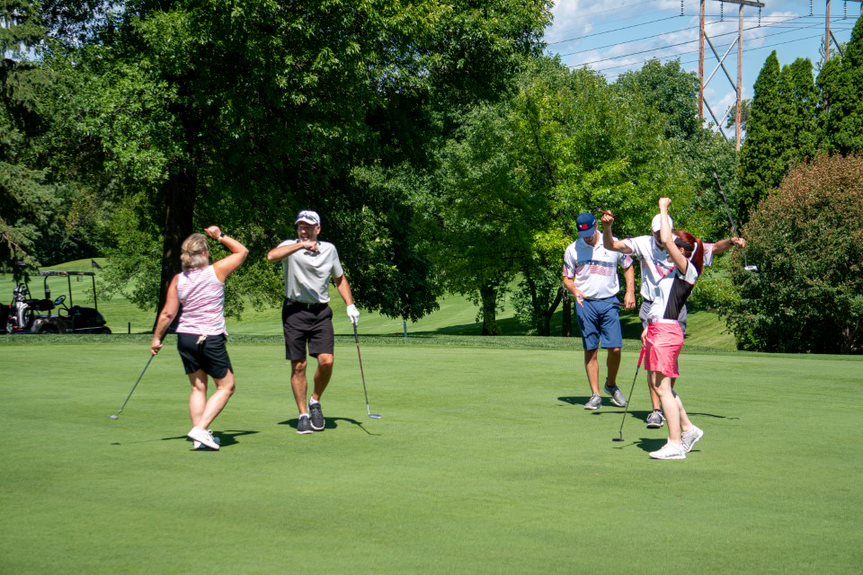 As you plan how you and your company are going to give in 2021, we ask that you please consider joining or sponsoring a Tee It Up for the Troops Golf Event. Most of our events sold out quickly last year, so plan now for sponsorship and attendance or find a local event now.
Whether or not you're a golfer, you can make a commitment to supporting those who have fought to protect our freedoms. Please consider standing alongside our esteemed list of sponsors. Click here to become a charity sponsor or donate today!
We have high hopes for 2021. Humanity is resilient, strong, innovative, hopeful, and generous. We thank you for your generous contribution and the positive impact you will be making this year.