Although former Army Staff Sergeant Patrick Nelson experienced great loss while serving in the military, he also found a new sense of purpose and drive that is helping a veterans support organization. "I don't think I would be where I am today without Tee It Up for the Troops," said Patrick. "This military fundraising organization has done so much for me – beyond the golf course. Tee It Up for the Troops has taught me the importance of sharing my story and how it can impact others."
Finding a Better Future
Having faced a tough childhood and not having any future leadership, Patrick joined the Minnesota National Guard as a junior in high school. The way Patrick saw it, he needed a place to find involvement, love, and accomplishment and this was the military.
Patrick graduated from high school in 2001 and started school at Ridgewater College in Willmar, MN in August. A few weeks after school started, the attacks of 9/11 happened. Patrick knew that the National Guard would not be the first to be mobilized. Two days after the attacks, he left college and joined the active military.
Patrick served almost seven years in the Army as a paratrooper with the historic 173rd Airborne Brigade, splitting his time between Vicenza, Italy, and Bamberg, Germany. As he rose in the ranks, he went from being a commoner to a howitzer section chief and squad leader.
Patrick has deployed three times for a total of 39 months in support of the Global War on Terrorism. He spent 12 months in Iraq from 2003 to 2004, 12 months in Afghanistan from 2005 to 2006, and 15 months in Afghanistan again in 2007 to 2008.
Changing Lives in an Instant
On 8 June 2005, Patrick was wounded by a rocket while conducting a helicopter resupply mission to his small forward operations base (FOB) on the Pakistani border. He and nine other soldiers were standing next to the helicopter when things changed in an instant. Patrick remembers being picked up and slammed to the ground. He remembers hearing an incoming rocket and he dove under the Humvee for cover as rockets impacted all around. As soon as the barrage ended, he crawled out and ran to help other soldiers on the ground. A Marine yelled to Patrick that he had been hit. He turned to look at the back of his uniform which was shredded, blood was pouring out and he was in pain.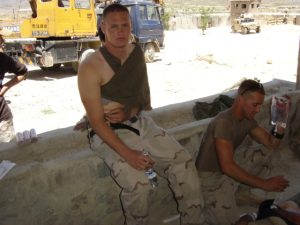 Two soldiers were killed that day, and eight others were wounded, including Patrick. As Patrick says, his wounds were very minor compared to everyone else. The two soldiers literally standing beside him were killed and he left with some small holes in his back. Patrick was medevacked from the area to receive treatment. They removed several pieces of shrapnel from his back but left some too deep to remove.
Patrick returned to his FOB in Afghanistan within weeks of being injured. He was not allowed to conduct missions while he was still in recovery. He was also suffering from PTSD symptoms from the attack. Patrick worked with Special Forces and Navy Seals, which meant they had a large Internet connection. On his own time, he started taking online courses to complete his college degree.
"I was motivated by the fact that no one from my family had ever gone to college let alone graduated from it," says Patrick. "My platoon leader at the time, Jon Post, was also a huge inspiration and driving force for me to take the classes."
And drive and determination he had! Patrick double majored in history and sport management, graduating Magna Cum Laude. He also holds two Master's Degrees, one in Sport Management and the other in Organization Development.
From Soldier to Civilian
Patrick was honorably discharged from the Army in December of 2008. He earned a Bronze Star and the Purple Heart during his service to our country. Patrick and his wife, Shanna, moved back to Minnesota where they are raising three daughters, Hazelyn, Haddie and Haven.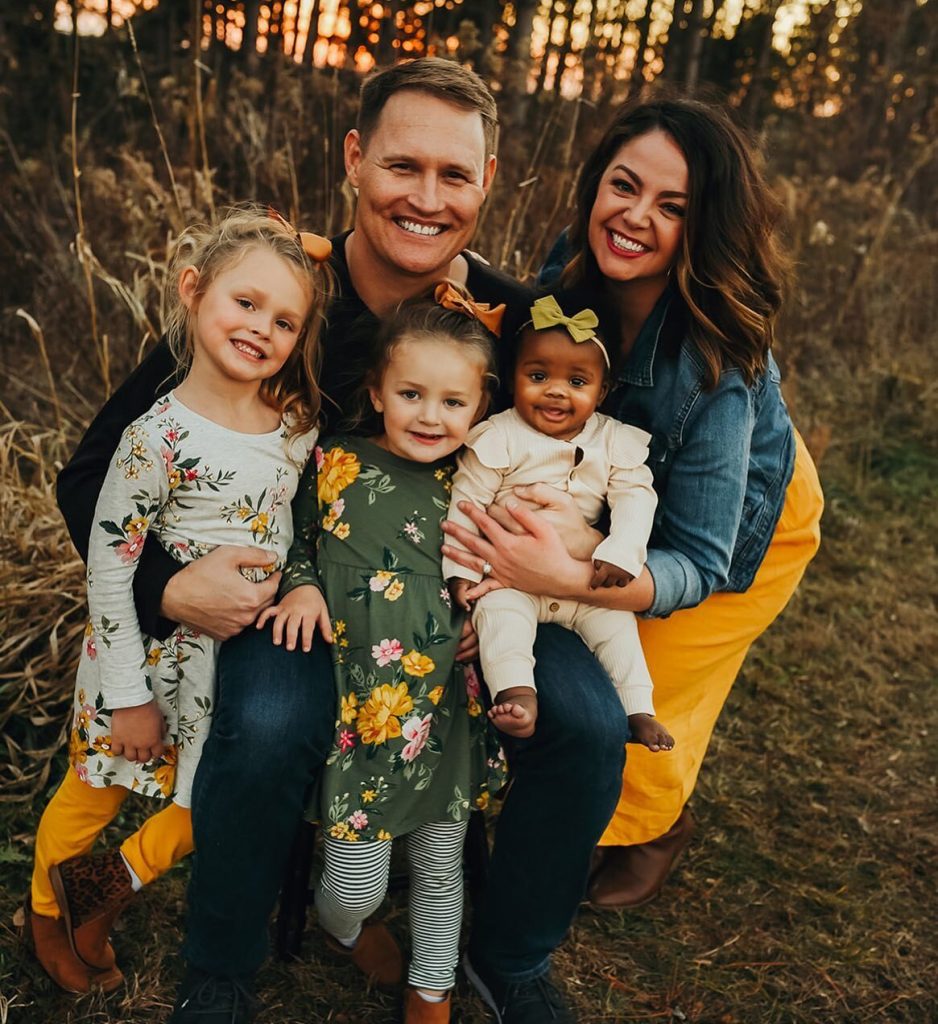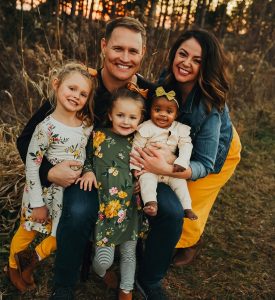 Like most U.S. Veterans, Patrick found the transition to civilian life tough, and to cope with survivor's guilt and other post-battle symptoms he tried to drink the pain away or wash it away with pills. "I was in a lot of pain physically and became addicted to opioids for five years. It's a miracle I survived this," Patrick said. And of course, he found that none of that worked. He learned over time, that he could not change the past, but he could influence the future.
"I had the honor of serving with some of the best our country has to offer, and I've made it my mission to share their stories of service and sacrifice," Patrick explained. "These hero's stories can have an impact on others and any opportunity I get, I am willing to share their stories and help others. I also carry their legacy through everything I do – from being a husband and father to an advocate for wounded veterans. Sitting idle is not an option when so many have sacrificed for our freedom."
Now, as a civilian, he has turned his focus to helping others in a different way. He took his story that could connect and influence other veterans and started a combat-related website to help others share their stories. Then he moved to use his personal experiences to help facilitate leadership development for companies. Patrick eventually founded Loyalty Point Leadership, a leadership training and development consulting firm where today he inspires others to be impactful leaders through his motivational speaking, leadership development, safety leadership, and consulting through this veteran-owned company.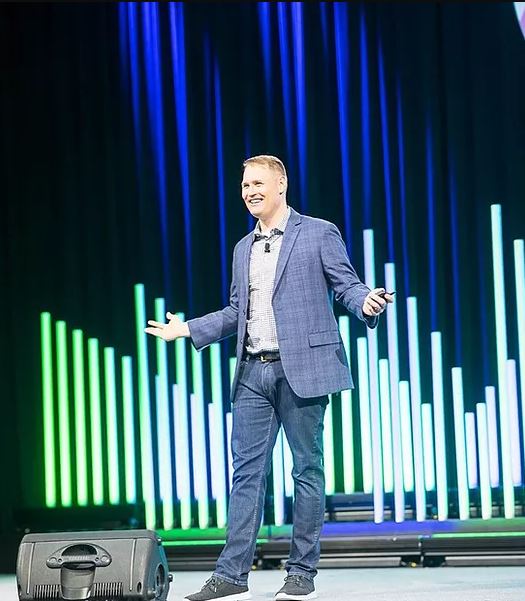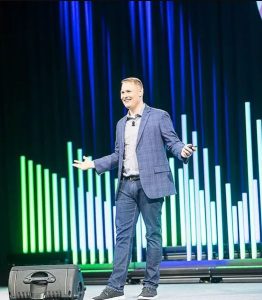 Inspiring Vets with His Story
Off the leadership field, Patrick serves his community by actively volunteering with Tee It Up for the Troops, a veteran support organization that runs golf tournaments to help wounded warriors. "Tee It Up for the Troops is so much more than just golf. I had never swung a club in my life until this organization came into my life. I fell in love with the game – and I am a terrible golfer. But it has provided me the opportunity to remain active and connected with others. They also have great connections and relationships with other veteran-related resources that can always help you find what you might be looking for."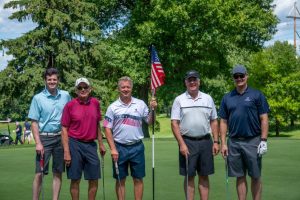 Patrick has faced challenges in his life that many will never have. His time in combat, alongside the other brave men and women he served with, was one of service and sacrifice. These experiences helped to position him as the leader he is today.
We hope you find a way to support a veteran like Patrick and so many other military heroes like him. You can donate immediately here: Donate Now | Tee It Up for the Troops or consider joining or sponsoring a Tee It Up for the Troops Golf Event here: Local Military Charity Events | Tee It Up for the Troops.